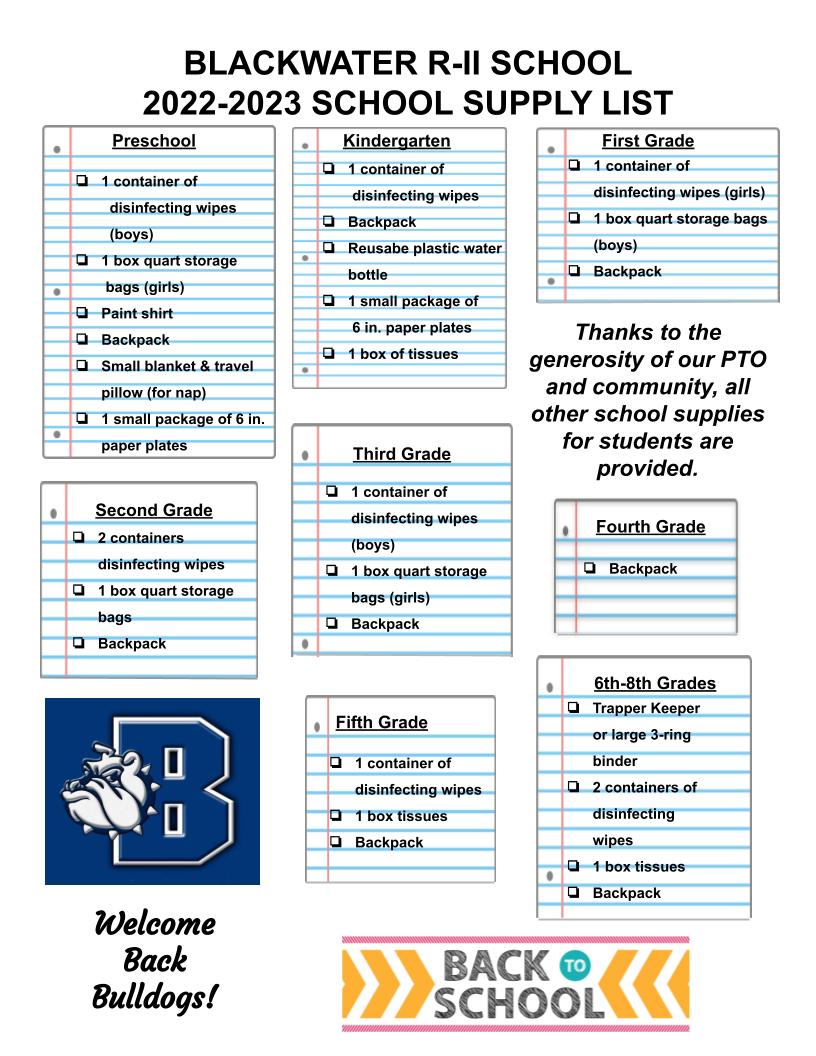 Buddy Backpack Program/Donations
Blackwater School participates in the Buddy Back Pack program. This program is set up to provide nutritious, easy accessible snacks and foods to students during weekends and school breaks. This program has been implemented for many years at Blackwater and services on average 10-15 families per year. The food is placed in a backpack and given out on Fridays to students who qualify and the backpacks are returned the following Monday to be filled for the next week. We currently partner with the Food Bank of Mid Missouri which provides a limited amount of food each week.
This letter is to inform each of you that this program is beneficial to our low income/impoverished student population and provides them ongoing support. It is estimated that $15.00 a month services 1 child. If there are any community members that are interested in supporting our Buddy Back Pack with a monetary donation towards the program please send a check to Blackwater School with the MEMO stating Buddy Backpack anytime throughout the school year. These funds will be forwarded to the Food Bank specifically for Blackwater students. Donations are always needed.
Thank you in advance for your ongoing support of our school and community.
Staff Contact Nurse Lorri
2021-2022 Student Council Officers
President - Bree
Vice-President-Anna
Secretary - Molly
Treasurer - Jaxon
5th gr. Rep - Johnny
5th gr. Rep -Jessica
6th gr. Rep - Brylea
6th gr. Rep - Heidi
7th gr. Rep - Maggie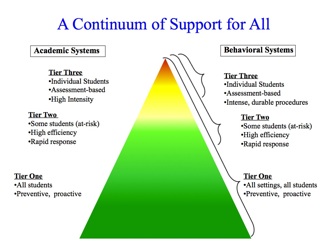 More details about MO SW-PBS can be found on the DESE website...